Unlike the sloping roof, the flat or the low-shape roof does not work towards averting the moisture naturally. Thus, the latter has a higher chance of leaks and stands as a big challenge. It is crucial to go for moisture-resistant roofing materials, providing lesser chances of leaking when it comes to flat roofs. Certified Roofers & General Contractors, Inc., who are reputed contractors in the Riverview and Valrico area, discuss why EPDM roofing is the right option.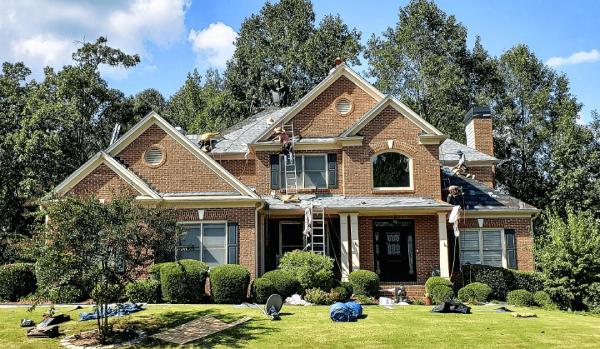 For those who are searching for some inexpensive yet durable moisture-resistant flat roofing materials, EPDM can be a reliable one to opt for.
Cons and Pros of EPDM Roofing
EPDM, also called Ethylene Propylene Diene Monomer, is a black colored synthetic fiber that has been used as a roofing material since an early period. Thanks to the rubber material, it helps protect the house against natural turmoil by facilitating a watertight seal on the roof.
If compared to the conventional asphalt shingles, EPDM provides several reasons to make the customers choose the latter.
First comes its resistant power. EPDM can resist moisture, mildew, and even extreme winds and snowfalls. Also, EPDM can resist harmful UV radiation, weathering, and fire.
It is durable and is also extremely versatile.
Unlike asphalt shingles, EPDM tends to be more energy-efficient.
It is inexpensive. Being cost-effective gives it an additional advantage.
What to Keep in Mind?
However, when installing EPDM on the roof, you need to follow certain measures to maximize its effectiveness. You can install EPDM directly over the plywood board; however, if you have already pre-installed asphalt, tar, or shingle roofing, you need to remove them first. All the mentioned products contain petroleum, which, on reacting with EPDM, can swell up the rubber substance. This will result in the roof becoming unstable.
As a matter of fact, there are only a few shortcomings of using this synthetic fiber, which too occurs only in rare and selected circumstances. Places that share an over-the-year dry climate are best suited for the installation of EPDM. Keeping this in mind, locations that receive constant rainfall or remain wet for a significant part of the year and areas with humidity do not emerge as appropriate sites for installing an EPDM flat roof. Also, amateurs may not install the material properly, which may further result in the simmering and blistering of the EPDM. Thus to make avail of the effectiveness, it is advisable to hire professionals who have experience in this field.
Ready to install EPDM?
When it comes to roofing materials, Certified Roofers & General Contractors, Inc. emerges as reliable experts in the field. As experienced roofing contractors, we attempt to provide every kind of service, ranging from the roof, gutters, siding, and window installation and repairing. We have been in business long enough to build a strong name, and we share an unprecedented history of rendering services to both residential and commercial customers.
Contact Us
Connect with Certified Roofers & General Contractors, Inc., one of the best contractors in the Riverview and Valrico area, if you are looking to get EPDM roofing done. Our experts will answer all of your questions regarding roofing.